Who We Are
Atlas Strategy Group provides extensive strategic services to not-for-profits, small businesses, corporations and political campaigns across a range of practices including coalition-building, strategic consulting, fundraising and communications.
Meet Gregg Keller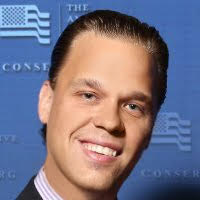 Gregg Keller is widely regarded as one of the preeminent public affairs professionals in the United States, and the country's foremost practitioner of center-right coalition-building. Before founding Atlas Strategy Group, Keller led two national conservative public policy organizations and the nation's premier annual conservative conference, directed a national coalitions program for a presidential campaign and managed an acclaimed U.S. Senate campaign.
Keller has served as Executive Director of the American Conservative Union (ACU), America's oldest and largest grassroots conservative organization. ACU is the leading entity in providing conservative positions on issues to Congress, administration officials, state governments, the media, political candidates and the public. ACU also hosts CPAC – the Conservative Political Action Conference, the nation's largest gathering of conservatives annually. During Gregg's tenure at ACU revenue and programming grew severalfold, while CPAC was consistently ranked by BizBash Magazine as America's third-most impactful annual political event, behind only the President's State of the Union Address and the White House Correspondents' Dinner.
Previously, Keller served as the first-ever Executive Director of the Faith & Freedom Coalition (FFC). FFC is America's largest social conservative political organization, with more than one million members and affiliates in 30 states. During Keller's tenure FFC helped turnout the largest electoral participation by social conservative voters ever seen in a non-Presidential election.
In 2008, Gregg served as Coalitions Director on Mitt Romney's presidential campaign where he managed outreach to the conservative community, and oversaw all coalition outreach in 21 states. Post-nomination, Gregg went on to serve as Sr. Advisor to John McCain's Missouri campaign: the only target state Republicans won that year at the Presidential level. In 2006, Keller was Campaign Manager on the U.S. Senate campaign of Sen. Jim Talent, which esteemed political handicapper Stuart Rothenberg deemed the best incumbent campaign of the cycle.
During the 2004 election cycle, Keller was Missouri Coalitions and Communications Director for Bush-Cheney and managed the legal and Election Day Operations efforts for Bush-Cheney in New Hampshire. Keller served on Sen. Talent's 2002 campaign as Travel Aide (visiting all of Missouri's 114 countries and clocking 200,000 miles in the state in 18 months) and held positions in the Senator's U.S. Senate office.
In 2018 Keller led the effort to impeach his home state Governor, a member of Gregg's own political party, Eric Greitens, who was accused of sexual coercion, blackmail, stealing from a charity and a school, and various other offenses. The effort resulted in Greitens being the first Missouri Governor to resign from office since the Civil War. Also in 2018, Gregg served as a paid advisor to Josh Hawley's US Senate campaign, which saw Sen. Hawley defeat incumbent Claire McCaskill by nearly 7 points.
Keller has served as a paid advisor to Wisconsin Governor Scott Walker, HUD Secretary Ben Carson, and U.S. Ambassador Tom Foley, among others. He served as an advisor on the successful efforts to appoint Samuel Alito, Neil Gorsuch and Brett Kavanaugh Associate Justices on the US Supreme Court. In 2019 Missouri Governor Mike Parson appointed Gregg Chairman of the Missouri Victory Committee, the coordinated campaign responsible for electing Republicans at every level of government.
A frequent print, TV and radio political commentator, Gregg has been featured in nearly every national political publication and broadcast of note, including The New York Times, The Washington Post, CNN, USA Today, and NPR.
Keller is a member of the Board of Directors of the Show-Me Institute, and of AIPAC's National Council; he is the Chairman of the Missouri Century Foundation and President of the Joseph Wingate Folk Society. Gregg is a Volunteer Faculty Member at the Leadership Institute, where he travels internationally to train conservative political parties and candidates, and a former Board Member of the Missouri Humanities Council, to which he was appointed by Governor Matt Blunt.
A Missouri native, Gregg is married to his high school sweetheart, Lorie. They have three children: Bobby, Eleanor and Elizabeth.